12/10/2013
I'm making progress on my password protection task. The outfit that sold me the password protection program had to wait all weekend for PayPal to verify my payment. And they wouldn't send the file until payment was verified.
Unfortunately the file that they sent required downloading a second company's software to expand it. I finally figured out how to get to the second download and YES! Houston we have expanded the file and our analysts are currently searching for some documentation.
Enough of that!
I lost my hat last Friday night. I think I left it at the Chinese restaurant, but instead of tracking down the old faded Breckinridge hat with the wrong elevation printed on the front (a real collector's item), I decided to buy a new hat. At first it was a joke, but I've really grown to like it. It reminds me of a different time.
I found another piece of interesting trivia:
At the age of 37, Jack Nicholson found out that the woman he thought was his mother was actually his grandmother. And the woman that he thought was his sister was actually his mother. By this time, both had already died.
---
12/08/2013
How do you like my new picture?
I ordered some software to password protect folders yesterday, but I haven't received a download file yet. I'm a little suspecious. Good thing I paid with PayPal.
Here's a piece of trivia that I found interesting: According to the Guinness Book of World Records, during the period 1950-70, Liberace was the highest paid entertainer in the world .
---
12/04/2013
I am stymied. My last attempt at modifying the site was a total failure.
I decided to add a new link to mine and my dad's old jokes. My father was good with jokes, and had a great delivery. He enjoyed making people laugh.
My plan was to publish short videos of me telling the jokes.
At first I took one with my iPhone, but the lens on the iPhone distorted my face and made me look weird and definitely older. At my age I want to look as young as possible.
So I dug up this mini video recorder that I bought on impulse last year and never really used. With a little bit of practice, it came out OK.
I was on a roll and excited! But then the problems began.
I won't bore you with any more detail; basically the problem was two-fold.
The video file was too big and it kept pausing during playback
If you try to view it with a PC, it only works with the latest browser version.
Bummer. Back to the drawing board.
Feel free to check it out. The link is on your left.
---
12/01/2013


---
11/30/2013
There's almost a month between Thanksgiving and Christmas, but it goes by quickly. Presents to buy, decorations to put up, office parties, and visiting relatives make the time fly.
New picture. I hate it.

---
11/29/2013
Black Friday.
I drove by Kohls this morning at 5:30 AM. The parking lot was full. I can only imagine what it was like inside.


---
11/28/2013

Happy Thanksgiving!
I have a lot to be thankful for. New family, old family, friends, health, & job. But I'm especially thankful for something else.
I'm especially thankful to be alive-and-well in a time and place that will someday be deemed the best time and place on earth to have been alive.
Post WW2 in the United States was a time when the American Dream came true. People with just a high-school degree who were willing and able to work, especially returning soldiers, could get a good job, buy a house, a car, and raise a family on one income.
That's the dream life!
But was it just a dream?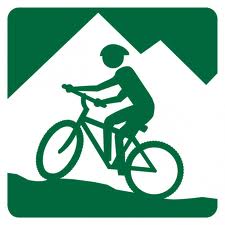 ---
11/27/2013
Are you wondering what happened to the Dreamweaver enhancements to this blog that I promised? I understand. I've spent the last few days trying to figure out how to add video to the site. Not that I have any videos to share. I just wanted to figure it out.
HTLM5, which is the latest version of the language used to create web pages, has a new element that specifies a standard way to embed a video on a web page.
Unfortunately it only allows 3 different video file formats.
I found an excellent Dreamweaver video lesson that explained how to code for it.
The first task was to convert a little test video that I took with my iPhone to the format that my web browser, Safari, supported. I found a pretty good free video file converter online, Zamzar, that did the trick.
The next hurdle was to insert three lines of HTML code to my web page. Although I followed the instructions to a tee, it still didn't work. Finnaly I fiddled with the address of the file and got it to work!
The proof lie at the bottom of this page. Click on the word "Steve". Unfortunately you will only be able to see to see the tiny test video if your browser supports HLML5.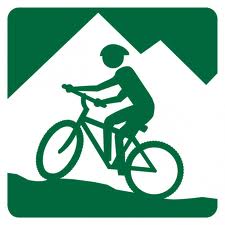 ---
11/26/2013
I thought of a funny story today.
When I was a very young boy in the mid 50's we spent a lot of holidays at my Uncle Charlie's.
Now these were the days when people could enjoy drinking at parties without the worry of a DUI. Ironically a common gesture in those days would be "Come on, have one more for the road!"
Well anyway when I was a young boy I really enjoyed these parties. Everyone was laughing, singing, and having a fun time.
But there was this one very old skinny red-faced Irish guy who was related in some way to Aunt Eileen.
I would try hard to avoid him, but inevitably he would grab my wrist in a vice grip and hold me all the while he was talking. There was no escape from the deadly grip!
The funny thing is, he would always tell me the same EXACT thing every year: "Remember, your Mother will always be your best friend."
There's a lot of truth and wisdom in that.
---
11/25/2013
Isn't this a great new invention? Fart Filtering Underwear Said To Neutralize Stink of Passing Gas.
I'm kidding of course.
All I can think of is that somewhere down the road, someone will be excusing themselves saying "Oops, I thought I had my Shreddies on. So sorry."
My need to share is playing a chess game with my desire for privacy. I'm not sure who's winning at this point, but the match is definitely shaping the future of this blog.
---
11/24/2013
To anybody who has accidently landed on this blog, please beware! It could change at any moment. I'm serious. Last week the home page had a cartoon and links to funny stories.
This site is actually a combination of my social need to share and teaching myself a new web development tool: Dreamweaver. As I learn, the look of the site will evolve, a little each day.
So if you are by chance following this, you will have my daily dribble, plus you will see my progress in learning Dreamweaver.
I had resisted Dreamweaver for a long time. It is an expensive product and I was very proficient in my old web development tool: Microsoft FrontPage. Unfortunately Microsoft ended my relationship with FrontPage by stopping all future development and support.
I am finding the new tool to be robust, in fact a little overwhelming. But Dreamweaver also offers free online video courses. So here I am watching a lesson on my iPad screen meanwhile having the tool open on my Mac screen.
It's great fun, the only problem is that it's way too much like my full-time job. In other words, way too much like WORK!
I don't care that it's 23 degrees outside. I need to go ride!
---
11/23/2013

Good Morning!

I love Saturday mornings. It's a good feeling to have the whole weekend ahead and its nice having my alone time before the family wakes up.

I took this self portrait that you see on your left on Thursday at lunchtime. It was a cold and snowy day with no direct sunlight.
I was testing the transition lenses on my new sport sunglasses.
At the start of my ride the lenses were perfectly clear and I was skeptical about their ability to turn very dark. After all, it is pure magic!
Well as you can see, at the end of my ride they did indeed turn dark. In fact they were darker then I expected for a cloudy day with absolutely no direct sunlight.
I'm so excited to have these new glasses. Up until now I've been wearing my prescription bi-focal glasses under my cycling sunglasses. That worked, but it was clumsey and fogged up easily.
These new glasses have my prescription so I'll be able to see the trail ahead as well as my sport watch.
-Steve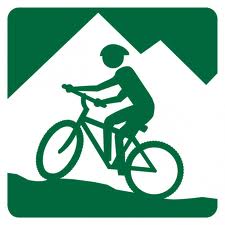 10.6 MI 1:26.